Foundation Wall.

More than just quality foundation wall service.
Foundation Repair Contractors
Proper Contracting is one of the most established and trusted foundation contractors in NY that you could select to repair your home foundation of the available DFW foundation repair companies. It takes an expert to tell if any kind of repair is needed, and our company has the expertise and reputation needed.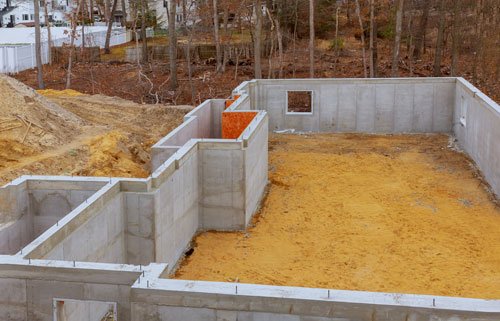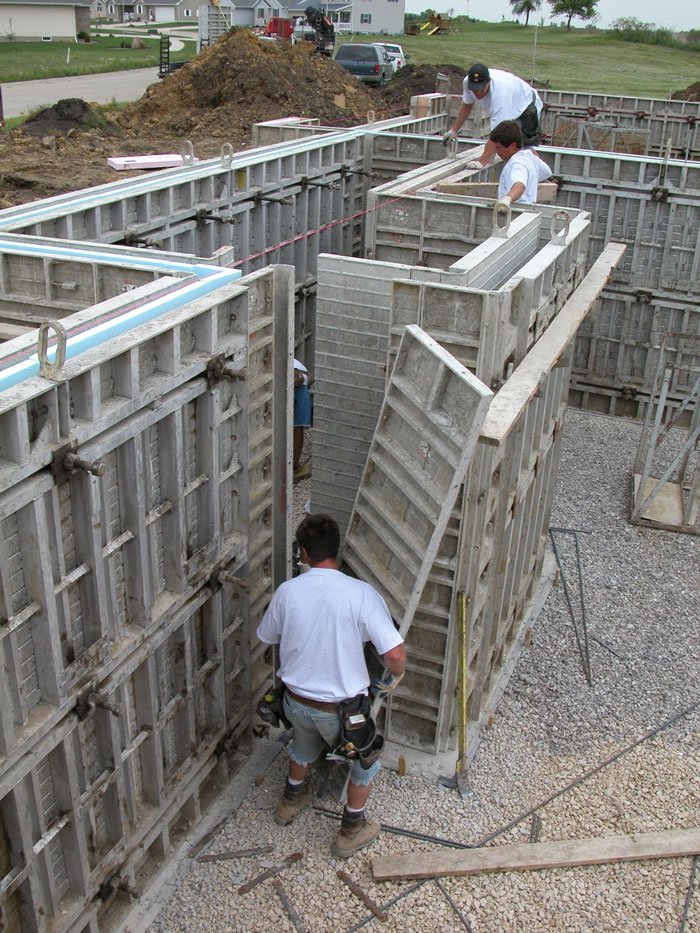 Do It Right.
More than just quality services, we provide eco-friendly solutions through products that have thermoplastic coating, preventing rust and zinc leaching into the ground water. When you work with proper contracting, you know you are getting American-made products that were built, tested, and installed with your satisfaction in mind. We know your home is important to you. That's why we offer warranties to provide peace of mind.
We offer our expert help in: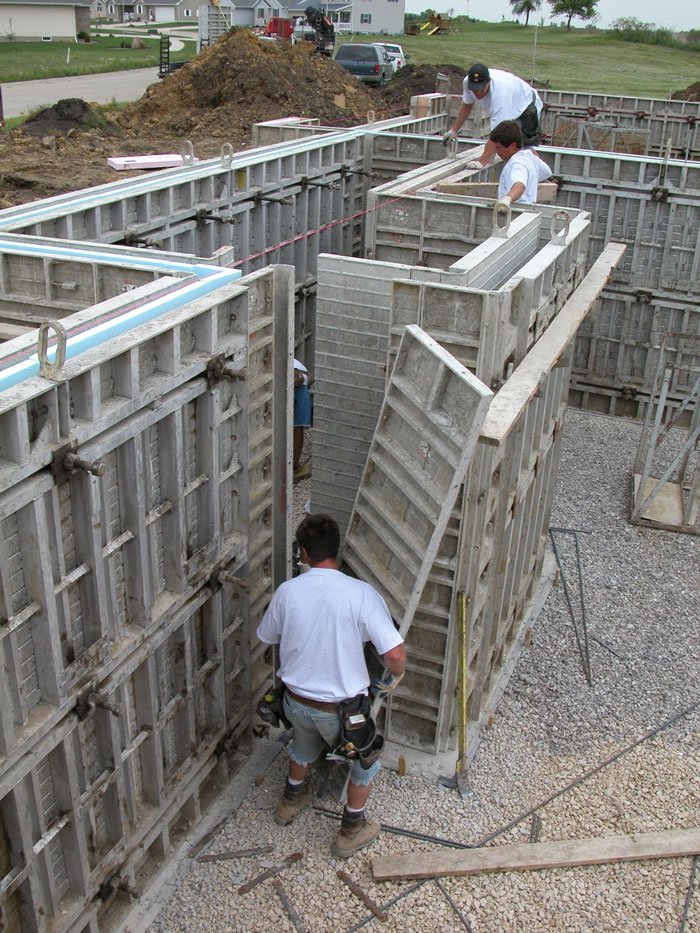 Best Exterior Foundation Waterproofing Solutions in NY
Proper Contracting NY is one of the best companies in New York for providing exterior foundation waterproofing services for many years. We have successfully grown up as a trusted company in the field of construction trades over the years. Making buildings waterproof is one of our best services, making us a great New York company. With innovative and latest products with years of experience, we offer highly reliable exterior foundation waterproofing solutions in New York.

We all need a dry basement, which is only possible by making the exterior foundation waterproof. It is stressful for every house owner to deal with puddles of water inside the house. If they have an exterior basement, the stress is even more intense because the basement may have bottled water at any point of the year. While some people are still on their way to getting rid of this problem, Proper Contracting NY has achieved success and trust from their clients with exterior foundation waterproofing.

What is Exterior Foundation Waterproofing?
An exterior foundation waterproofing system involves excavating the soil around your house's foundation. When the soaking soil surrounding your home's foundation expands, it produces huge pressure on the foundation and causes it to shift and crack eventually. The exterior foundation waterproofing is a comparatively more complex and labor-intensive job that requires high-end missionaries and multiple tools.

The exterior waterproofing system is installed outside the foundation of your house. Though it is complicated, you should invest in an exterior foundation waterproofing service to prevent water from entering your home in adverse weather conditions. This process involves repairing all the leaks with extremely powerful sealant.

Importance of Exterior Foundation Waterproofing
We cannot finish describing the importance of water in our lives, but it has devastating effects on the structure of our valuable property.
Heavy rains cause damage to your exterior foundation. In addition, water leakage, rainwater, flooding, or seepage cause severe damage to the foundation of your home. If you protect your foundation and keep water out of your home, your foundation will eventually become strong. Many factors are responsible for damaging exterior foundations, including adverse weather conditions, extremely high-humidity, poor building construction, etc.

If you don't take the necessary steps to save the exterior of your building from water damage, you will have to invest a lot in fixing the issue in the long run. Therefore, hiring a team of experts from Proper Contracting NY will be ideal. The experts of this company use all the latest technology and implement their highest expertise to diagnose a problem. They are ready with every solution regarding water intrusion issues. Soil composition, building structure, ground layout, etc., have contributions to water filtration. However, you are not bound to vest the job to anyone unless he is an expert service provider.

The complicated procedure of exterior foundation waterproofing differs significantly from interior foundation waterproofing. With the proper expertise of the contractors, you will get the expected result. Therefore, we recommend not investing money in less experienced and skilled contractors. Though you can save money by hiring less experienced people, you will have to invest loads of money in the long run.

Proper Contracting NY comes up with innovative and latest waterproofing solutions that will help you to prevent permanent damage to your exterior foundation. Also, we offer the best services at an affordable rate so that everyone can access our services. We are dedicated to eradicating your stress regarding the exterior foundation of your house and troubles with water management.

Our quality water management services, foundation repair methods, and mold remediation make us unmatched by other companies. We provide the best quality exterior waterproofing services for your valuable commercial applications. Proper Contracting NY is one of the most reliable construction companies in Brooklyn, New York, keeping its head high for many years.

We provide the highest quality construction services by carrying excellent expertise and practicing different projects with the latest tools. No matter how complicated your interior or exterior construction needs are, we have everything to fix the issues. You are always welcome to reach out any time you need our services. We are always available to assist you. You will be glad to know that we have established a remarkable place in our customers' minds for implementing the best techniques while taking a project in hand. We are also dedicated to enhancing our customers' experiences.

Our Exterior Foundation Waterproofing Services
We at Proper Contracting NY, make it our mission and vision to cater to business and house owners. With the uncertainty of weather conditions, we implement high-quality solutions to protect your investments. You can save your expensive essentials from the destructive effects of unpredictable weather with our exclusive exterior foundation waterproofing services.
Foundation Wall Repairs
Our purpose in offering the service of foundation wall repairs is to provide enough strength to the wall to prevent differential settlement whenever required. Foundation wall repair service also provides excellent resistance to shear and prevents the wall from bending stresses. Residential foundation walls are usually made of concrete or preservative-treated wood.

When you are in need of your foundation wall repair services, look no other than the services of Proper Contacting NY. We have expert structural repair contractors dedicated to strengthening your house's foundation walls and bolstering your aged helical foundation systems. All you need to do is to browse our plentiful selection of services and explore how our services can stabilize your foundation wall's future.

Proper Contracting NY is a leading residential and commercial structural repair company offering top-notch foundation wall repair services. Our knowledgeable contractors have years of experience resolving foundation wall problems for multiple buildings in different states. If you face issues with your foundation wall and want services like replacing foundation piering, repairing cracks in your foundation wall, or foundation settling services. We will get you covered with the most advanced services. So, you should always be present to count on us to achieve the most reliable and affordable solutions for Proper Contracting NY.

Waterproofing
We have a wide range of residential and commercial waterproofing solutions for our clients. Our protective coating in waterproofing projects is available in different forms. So it is easy for our clients to choose the right one to apply above or below the foundations, basement walls, exterior walls, or slabs.

We have a fluid-applied waterproofing solution that doesn't crack even in bone-shaking cold or flow, as it tends to soften at high temperatures. This waterproofing method is applicable to all kinds of exterior surfaces. However, the technique is particularly designed for application on concrete or backfilled walls application.

In addition, we also use sheet-applied waterproofing methods with waterproofing membranes that have self-repairing and self-sealing features. This membrane contains three active layers, including an active core that can seal when penetrated, a water-tight EPDM barrier, and an active barrier with the capability to seal the overlaps.

You will also get a dual layer waterproofing system from us consisting of self-sealing sodium bentonite, virgin HDPE, which provides the initial waterproofing layer, and a strong protective layer with a non-woven polypropylene fabric.


We Are Expert In
Proper Contracting NY is undoubtedly one of the most reliable foundation contractors in New York. You will find a wide range of different services for your home. Our top-notch services, experienced contractors, on-time operation, cost-effective methods, latest types of machinery and tools, and many other things are why we have established ourselves as one of the best foundation repair companies.

You can tell us whatever repair service you need for your residential or commercial space. Our company has all the equipment and experienced professionals who will get you back quickly. Our home is the most important thing for us. Therefore, thinking about its betterment must be our prime concern. We know many contractors provide quality services in New York, but how many of them provide eco-friendly solutions? Here we come up with different eco-friendly solutions for our customers.

Our products have excellent thermoplastic coding and the ability to prevent rust. When you hire Proper Contracting NY, you can invest your complete trust in us because our high-end products are tested and built to the satisfaction of our clients. Since the home is our top priority, we certainly don't want to compromise the quality when it comes to getting our exterior foundation waterproofing services. For that reason, we offer good warranties for our services to boost your confidence and peace of mind.

Concrete Slab Foundations
Many homeowners are only concerned about concrete slab foundations once and unless they face an issue. Introducing yourself to concrete slab foundations is essential to understand what to expect from a contractor to get a repair service. The expert contractor team of Proper Contracting NY will inspect your concrete slab foundation to find out the problems, if there are any.

You should know the construction of concrete slab foundations. The contractors start working with a concrete slab foundation by eradicating topsoil and grading the lot, which will help prevent the foundation from being damaged by water. It is also essential to operate a proper drainage system in constructing a concrete slab foundation to prevent moisture from causing cracks and wreaks to the foundation.

There are lots of advantages to getting concrete slab foundations because they are highly effective in keeping insects and pests out of your home. These foundations also provide sufficient insulation to your house. Therefore, you will have an opportunity to save money on your annual utility bills. Concrete slab foundations are usually constructed faster than other types of foundations. However, the great fact is these foundations last for many years. In addition, you don't need to invest in frequent repairs once you get a concrete slab foundation in your home.

If you need foundation repair services when you experience cracking due to moisture or other adverse factors, take help from a reliable foundation repair company like Proper Contracting NY. Our contractors will take care of your problems regarding your concrete slab foundation and ensure you can keep your home strong for a long time.

Basement Foundations
Though sad, the truth is many homeowners don't concentrate on making their basement foundation waterproofing. Many homes are constructed without the inclusion of a basement waterproofing system. In many cases, even if the basement is waterproofed, it is done by a less knowledgeable constructor. However, it is essential to know that the basement waterproofing solutions done nowadays are way different from that of past methods.

Having a waterproof basement is good for health and provides safety to your home. When your home is extremely exposed to moisture, it becomes a place of mold growth that eventually spreads through the house and causes health hazards. Mold spores are extremely dangerous for people with allergies or respiratory issues. Waterproofing your basement foundation can eradicate the problem of mold growth and protect your belongings. There are many things to do to make your interior and exterior of the basement waterproof. The basement foundation waterproofing contractors at Proper Contracting NY offer quality services to protect the basement of your house from mold growth and other complications.

Final Thoughts
The team of Proper Contracting NY uses the latest technology while working on a project to ensure our customers are fully satisfied. In addition to that, our knowledge and expertise in making the buildings water-resistant is unparalleled. For years, we have shown our quality craftsmanship in different situations throughout New York, New Jersey, Jamaica, Brooklyn, Manhattan, Staten Island, Queens, and Long Island.

Don't worry if water damages your property constantly. We recommend you not dwell on this severe problem. Instead, hire our insured and licensed experts to operate if you are anywhere from the above-listed locations. We request you verify the proven record of our accomplishments regarding exterior foundation waterproofing services so that you can understand why choosing us over others will never be a bad idea.