The best Carpentry Services in NYC
Carpentry is a building trade that involves constructing, installing, and maintaining structures made from wood or timber. Carpenters use both traditional tools and modern technologies in construction practices. I love working with wood. I love the smell, the way it feels in your hands, and how great it is to work on a project that actually results in something you can use and admire. It's simply an amazing craft and one that has left an impression on me over the years.
I've tried to learn as much as I could about it over the years and I've even come up with a few projects of my own which you can see by clicking here. Carpentry is the craft of joinery, whereby pieces of wood are joined together to make composite materials, mainly as structural elements. Carpentry is distinct from joinery, which is the craft of fitting together the individual parts of a structure and is commonly understood to mean wooden joinery only.
Carpentry may also be used as a general term for the skill of construction or repair in building or its various forms, though this is rarely the case. Carpenters use a range of woods for different purposes and each type has its own properties that may affect how it is worked or what kind of structural role it will play. Carpentry is the skill of building, repairing, and modifying wooden structures. This covers a wide range of skills starting from the selection of the right tools (e.g. nail guns vs hammer and pneumatic drill) to cutting wood in specified dimensions to finishing the surface of wood with varathane. By completing this course you can learn many different aspects of carpentry. Home improvement is a term used to describe both the process of improving a home and the industry that satisfies such needs. It is related to the refurbishment, renovation, redecoration, or tacking-on of a home.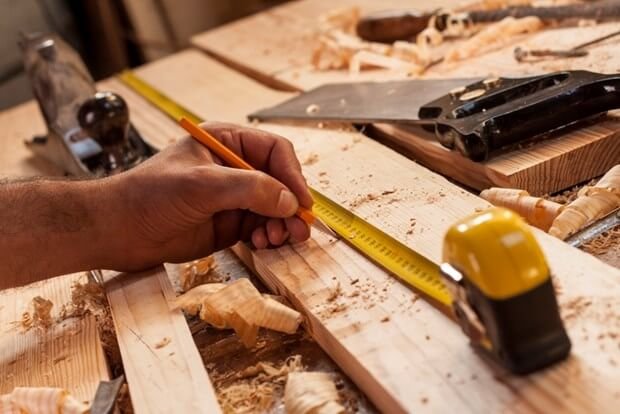 Trim Carpenters Near Me
Trim carpenters are skilled craftsmen who use the best tools and materials to create custom woodwork that beautifies a home. They can install handrails and moldings, design custom cabinets and trim, build staircases, and more. If you need trim carpenters near you, we can help.
We're local professionals who offer high-quality services at affordable prices. We're available 24/7 to answer your call and help with any questions or concerns you may have.
We're a full-service company with expert contractors who can handle any job — large or small. Our staff is friendly, courteous and eager to assist our customers with their needs. We won't leave until the job is done right!
Trim Carpenters Near Me in NYC
Trim carpenters are skilled craftsmen who build the decorative woodwork that adorns the exterior and interior of a house. They create the trim pieces that surround doors and windows, as well as the molding that lines ceilings and floors. Trim carpenters often work with other tradespeople to install lighting fixtures, crown moldings, and picture rails.
Trim carpenters may find employment in residential construction or commercial building projects. They usually work on-site with a general contractor or subcontractor, but some work independently or for small businesses. A high skill level is necessary to do the job properly, so most trim carpenters have completed apprenticeship programs or vocational training courses before starting work.
There are several steps involved in trim carpentry:
Planning: Trim carpenters create plans based on architectural drawings from architects or engineers. They also take into account any historical details that may be important to the client's aesthetic goals for the project.
Measuring: Trim carpenters must measure carefully before cutting any pieces of wood since there is no room for error once they begin cutting. This includes measuring twice and cutting once; mistakes can cause significant problems down
Trim Carpenters Near Me
Trim carpenters near me are available to help you with your project. They can make sure that your trim looks as good as possible by adding the finishing touches. Trim carpenters are able to work with a variety of materials, including wood, metal, and vinyl. They can install molding around windows and doors, install crown molding and install baseboards. If you need the work done quickly, then you should consider hiring a professional trim carpenter near me.
When it comes to trim carpenters near me, there are many different types of services that they offer. Some of these include installing crown molding, installing new doors, building custom cabinets, and installing hardwood floors. You should also know that these professionals have years of experience working on projects similar to yours because they have worked with many clients like yourself over the years.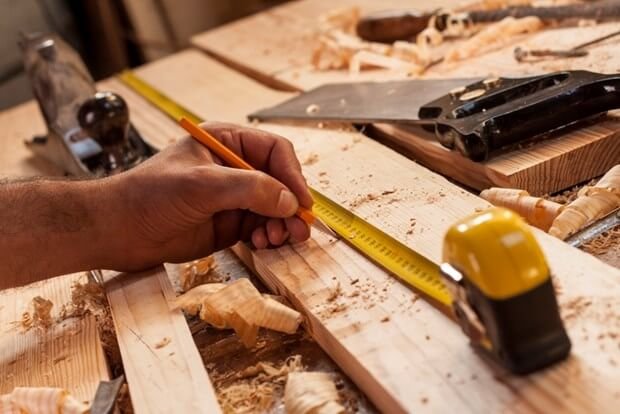 The best Carpenter Services in NYC
The best way to find a great trim carpenter is by looking online at reviews and testimonials from past customers who have hired them in the past for their own projects. When you hire someone like this for your own home improvement project, then it will be much easier for them to give you advice on how best to go about doing things in order to get
Trim carpenters are skilled craftsmen who are responsible for installing moldings, baseboards, window sills, and other types of trim around the exterior of a home. These professionals may also install crown molding or other decorative moldings inside the home.
Trim carpenters are often hired by general contractors to install drywall, interior doors, and other building materials. In addition to installing trim, these professionals also have the skills needed to remove old trim from homes that need remodeling or repair work done on them.
Carpenter Services Near Me
Trim carpenters should be able to handle any job related to installing or removing any type of trim in a home or business. They should also be able to provide advice on how much material is needed for each job so that no excess material is purchased by clients who want their homes renovated with new trims installed around their homes.
Need a carpenter near me?
Finding the right local carpenter can be tough. You may even wonder if there are any real carpenters left.
It's true that many of us have become DIY experts over the past decade and have learned to do basic home repairs. But when it comes to more complex jobs, you may need an experienced tradesman to get the job done right.
A good carpenter will be able to provide you with:
High-quality craftsmanship and attention to detail
A wide variety of custom-built products and services including cabinets, furniture, and cabinetry
Knowledge of building codes, permits, and inspections
Quality customer service and satisfaction
Carpenters Near Me
Are you looking for a carpenter near me? Carpenter Repair Guys is your one-stop shop for all of your carpentry needs. We provide free estimates on all of our services, and we have been in business since 2009. Our team of professionals has years of experience that allow us to get the job done right the first time, every time. We offer a wide variety of services, ranging from small repairs to large remodeling projects.
Our goal is to provide you with an excellent experience when it comes to getting your carpentry needs taken care of. We understand that not everyone is a do-it-yourself kind of person, so we are here to help make things easier for you by doing all the hard work for you! Whether it's fixing a door, repairing flooring, or building an entire deck, we have got you covered! If there is something specific you need done around your home or business then give us a call today so we can get started!
Carpenter Near Me is a free directory of carpenters in the US. We provide you with the best carpenters in your area.
Carpenter Near Me is a free tool to help you find quality carpenters near you. You can search for a carpenter by location, category, or name. We have categorized all the carpenters into different categories based on their skills and expertise. You can use this platform to find the right carpenter for your next project.
If you are looking for a professional carpenter then CarpenterNearMe will be a helpful tool for finding one near you. All the information about each carpenter is available on our website so that it becomes easier for you to choose the one who suits your needs perfectly.
If you're looking for a carpenter near me, you've come to the right place. We're a family-owned business that provides top-quality work at reasonable prices.
As a general carpenter in Oshawa and Bowmanville, we offer a wide range of services including:
Hanging doors and windows
Installing cabinets and countertops
Building decks
Replacing windows and doors
The carpenter is a very important person in the house. They are responsible for building and repairing things around the house. But if you are not able to find one, then you can look at these tips to help you find a carpenter near me.
Carpenters Near Me
First, you must ask around in your neighborhood and find out if there is anyone who has used a carpentry service before. If so, then ask them how they were able to find a good one and whether or not they had any experience with them at all. This will give you an idea of what kind of service you should be expecting from your chosen carpenter, along with some pointers on how to find one that suits your needs best.
Second, if there isn't anyone in your neighborhood who has used a carpenter before then try asking friends or family members if they know someone who has used one recently. You may have better luck than if you just asked around in general as these people are more likely to have recommendations based on their own experiences rather than just hearsay from other people around town.
Finally, if neither of these options work out for you then using online resources like Google or Facebook can be quite beneficial when looking for local businesses like this because it allows
Carpenters Contractors in NYC
Looking for carpenters near you?
We're here to help!
[company name] is a local company that specializes in carpentry, and we'd love to help you with any needs you have.
If you're looking for a carpenter, we've got you covered. Just give us a call, and we'll schedule an appointment with a qualified plumber near you.
Looking for carpenters near me?
Here at [company name], we are committed to providing the best service in the area. We have been in business since [year], and we specialize in carpentry and construction services. We also provide other services such as plumbing and electrical services. We offer free estimates on all our jobs and we guarantee that you will not be disappointed with the results.
With our team of experts, we can help you complete any project you may have around your home or office. We are dedicated to providing quality workmanship at reasonable prices. If you are looking for a carpenter, contact us today!
If you need a carpenter, we can help. We're here to connect you with the best carpenters in your area.
You don't have to do your own research and legwork—we've done it for you!
Carpenters near me are the best way to get your home remodeling projects done right, and we're here to help you find the perfect one.
Carpenters contractors in NYC
Whether it's a bathroom update or a whole new kitchen, our goal is to make sure that you get a high-quality job done at an affordable price. We know that when you're looking for a carpenter, it can be difficult to find someone who will do the job right—you want someone who cares about quality, but also won't break the bank. That's why at [company name], we only work with carpenters who have proven track records of excellent workmanship and affordable prices.
When you hire us, we'll put together quotes from all of our top-rated carpenters in your area and compare them side-by-side for you so that you can see which one fits your budget and needs best. The best part is that as soon as you book one of our recommended Pros, we'll take care of everything else: from scheduling the appointment to managing communication between both parties during the project. All you have to do is show up on time for your appointment!
Carpenters Contractors
So stop stressing about finding a good carpenter in your area—we
In a nutshell, carpentry is the process of creating useful objects from wood, most commonly by joining pieces of wood together.
To learn more about carpentry, you can also check out sites like the National Center for Construction Education and Research, which has all kinds of resources for those who want to become certified in this field. As with any career path, carpentry has its plusses and minuses, but if this is really a passion of yours, it could well be worth doing due diligence to investigate career options in this field.
Carpentry takes a lot of skill and hard work to do correctly. If you have seen the problems with bad carpentry, it is clear that there are few things worse than this. But you can still use good carpentry to help you make a home of your own.
Carpentry might seem like a relatively niche field but it's actually really common and well paid for a skilled worker. Getting into carpentry is pretty straightforward, you just need to work with someone at the beginning to learn in the apprentice program, and then get certified through a course at a community college or technical school.
Carpentry Services Near me
A carpenter's toolbox is packed full of a wide range of widgets to help them tackle all different sorts of jobs. They each serve different purposes, and it takes a whole assortment of tools to do the job.
The classic carpenter's tool that became a staple of home DIY projects, the spirit level can be found in almost every household. When it comes to anything from hanging pictures to building a deck, handymen and DIY-ers won't leave home without a spirit level in hand. Indeed, the line, or bubble as it's known on the device, clearly gives us reference points on whether our frame is exactly plumb or not.
Table of Contents