Kitchen Remodel Ideas
If you're looking for kitchen remodel ideas, you've come to the right place!
You can use our design tool to see what your dream kitchen would look like, or you can browse our gallery of real kitchens for some inspiration. No matter which option you choose, we're here to help you make your kitchen dreams a reality.
If you're thinking about remodeling your kitchen, we've got some great ideas for you!
First, if you have an open-concept kitchen and dining room, then you can use the space to make a more open space by getting rid of walls. It's a great way to make the most of your space while also making it look as beautiful as possible.
Kitchen Remodel in NYC
If that's not an option for you, then another thing that might work well is installing an island. This gives you somewhere to store food and keep it out of sight while also giving you extra countertop space where there wasn't any before. It also adds tons of storage options so that you don't have to dig through cabinets or drawers every time something needs washing up or put away again after use!
If you're looking for kitchen remodel ideas, we've got you covered. Whether you want to expand your kitchen or just freshen it up a bit, we have some good ideas that can help you get started on the right foot.
First things first: do a little research! You don't have to be an expert in remodeling kitchens to make changes in yours; but if you don't know what's possible and how much it will cost, how will you know when it's time to hire a professional? Take some time to look at photos of kitchens that have been renovated recently. If there are similar features like yours, try to figure out what was done and what tools or supplies were used. This way, when you finally get around to making changes yourself, you'll already be familiar with the process and what materials were used.
Once you've done some research, take stock of what needs improving. Does your kitchen seem too small? Is there, not enough storage space? Do you wish there were more windows so that more natural light could come in? Do any appliances need replacing? These are all questions that should be answered before any major work gets started on your kitchen!
It's time to update your kitchen.
Kitchen Remodeling NYC
You're not alone—we've all been there: the kitchen is your favorite room in the house, but it's also the one you can't stand to look at anymore. But don't worry—we have some tips for you.
First of all, think about what it is that makes you want to get rid of the kitchen. Is it the color scheme? The layout? The appliances? If you're just tired of your cabinets, maybe it's time to paint them a different color or swap out door pulls. If you want more space in your kitchen, consider adding an island or a wall cabinet system that can double as a breakfast bar.
If you're ready for a more substantial update, consider completely changing up your layout by adding an island or rearranging how things are laid out on your counters and shelves so that they're easier to access and use. These changes will give you more functionality in the space and help make cooking easier!
Kitchen remodeling can be a daunting project, but it doesn't have to be! Here are some tips for making sure your kitchen remodel goes smoothly:
-Make sure you're in the right state of mind. Make sure you're not too stressed or overwhelmed to make the best decisions for your kitchen remodel.
Kitchen Remodel Service Near Me
-Get the right tools for the job. Don't be afraid to spend money on equipment that will make your life easier—you'll save more in the long run by not having to do things over again because you used an inferior tool!
-Plan ahead. Even if you don't know exactly what you want at first, make sure you have a plan ready so that when things inevitably change along the way, you aren't scrambling and wasting time trying to figure out where everything should go or how much of each material is needed.
Kitchen Remodeling
A kitchen remodel is a great way to update your home and add value. It can also be the opportunity to make a space that you love even more. Whether you have an idea of what you want or need help figuring it out, we are here to help!
If you're looking to update your kitchen, but don't want to make a big commitment, we're here to help. We offer a range of different options for updating kitchens. Whether you want a new color scheme or just a few new appliances, we can help you make the most of your space.
If your kitchen is looking a little tired, it's time to freshen it up and make it new again.
A kitchen remodel is a great way to update your space and get everything you need in one fell swoop—from appliances to cabinets and countertops. You can even add an island or pantry if you don't have one already.
Kitchen Remodel Ideas in NYC
With a little help from [company name], you'll be able to design the kitchen of your dreams, whether it's sleek and modern or rustic and traditional. Our team can help you with every aspect of your project, from choosing colors and finishes to putting together an installation plan that works for your schedule.
If you're looking for kitchen remodeling in the San Francisco area, look no further than [company name]!
We've been serving the Bay Area for years, and we can't wait to help you design your dream kitchen. Whether you want to go retro or modern, we'll work with you to create a space that's uniquely yours and works for your lifestyle.
Our team of experts will work with you every step of the way: from finding out what kind of budget you have in mind to designing your dream kitchen. We take care of everything, so all you have to do is sit back and enjoy the ride!
We are a family-owned business. Our mission is to provide our customers with the highest quality workmanship and materials, delivered in a timely manner. We believe that customer service is the most important part of any business. Our customers' satisfaction is our number one priority.
Our expertise ranges from small kitchen remodels to large commercial projects. We have been in business for over 20 years and have worked on hundreds of homes and businesses throughout the metro area of Kansas City. We take great pride in our work and look forward to hearing from you!
Kitchen Remodel Near Me
Are you looking for a kitchen remodel near me?
We can help! We have been in business since 1999 and we have helped many people with their kitchens. We are a small company that has grown over the years because of our excellent service and dedication to our customers. If you are looking for a kitchen remodel near me, then contact us today!
Hi there!
Are you looking for a kitchen remodel near me? Well, look no further. [company name] is here to help. We specialize in kitchen remodels and are ready to get started on yours today. Our team of professionals will be more than happy to provide you with estimates and answer any questions you may have about our services, so give us a call today!
Are you looking for a kitchen remodel near me? Look no further, because we've got you covered. We'll help you find the best kitchen remodeling company near your home, so all you have to do is sit back and relax while we handle everything.
Best Kitchen Remodeling Services
Our network of kitchen remodeling contractors is great at what they do, but most importantly, they're local! They know the area and can give you advice specific to your area. Whether you're looking for an affordable contractor or someone who offers high-end services, we can help.
Is your kitchen feeling a little tired? Do you want to make it feel like a brand-new space, but don't want to spend a lot of money?
Don't worry! We can help you get exactly what you're looking for. Our kitchen remodel near me service is designed to give you the best possible experience at the lowest cost.
We take pride in being able to offer our clients low prices and high quality results, so if you have any questions about us or our services, please don't hesitate to contact us today!
If you're looking for a kitchen remodel near me, don't worry. We've got you covered.
[Company name] is the best place to get your kitchen remodeled. We can do everything from new flooring to new cabinets and countertops, and we'll make sure that your kitchen looks better than ever before!
We have a wide variety of styles and colors available, so whether you have an eclectic taste or prefer something more classic and timeless, we will be able to find the perfect look for your space.
What is a kitchen remodel?
A kitchen remodel is the process of making changes to your existing kitchen. You might be adding new appliances, cabinets, and countertops, or perhaps you're just updating your existing ones. A kitchen remodel can also involve replacing your flooring or adding new lighting fixtures. If you're planning on selling your home in the near future, a large-scale renovation may be necessary. Regardless of what type of project you have in mind, it's important to hire a licensed contractor with experience in kitchen remodeling. Our team at GSF Construction can help you design a custom plan that meets all of your needs while staying within budget. Call us today for more information!
The kitchen is the heart of the home. It's where we spend time with family, cook and eat together, and it's also where we entertain guests. So it makes sense that when it comes time to remodel or add on to your home, the kitchen is one of the rooms you'd want to focus on first.
Considerations when remodeling your kitchen include:
The type of flooring you choose
The amount of countertop space needed
Whether you want a separate eating area or not
How much traffic goes through the room
Kitchen remodeling is one of the most popular home improvement projects. It's also one of the most expensive. The average cost of a kitchen remodel in 2016 was $19,823.
If you're planning to remodel your kitchen, it's important to do your research and make sure you're getting the most bang for your buck.
In this guide, we'll walk you through what makes a kitchen remodel cost so much money, as well as how to save money on your project.
Before you start your kitchen remodel, it's important to know what you want your kitchen to be and who will use it.
A kitchen is a place where family and friends come together to share meals, so make sure that the remodel reflects your lifestyle and makes the most of your space.
If you're looking for inspiration for a new kitchen design, we've rounded up some of the best ideas from around the web.
The first step in planning a kitchen remodel is deciding what you want it to look like. We've rounded up some of our favorite small-space designs below.
Kitchen Remodeling Company in New York City
All kitchens can benefit from an organized pantry or storage area. Read on to discover 10 pantry organization ideas that will help keep your kitchen clean and clutter-free!
A kitchen remodel is a major investment, and if you are planning to sell your home in the future, it's important to consider how your home will be perceived by potential buyers.
If you're planning to sell your home in the next year or two, many of these projects may not be worth the investment. However, if you plan on owning this home for another 10 years or more, many of these projects could be worth the investment.
Kitchen Remodeling Company Near Me
Here are some tips for deciding whether or not a kitchen remodel is right for you:
If your kitchen is outdated and dated-looking (check out the picture below!), then it might be time for a remodel. If you're looking for more storage space, more countertop space, and/or more energy efficiency…a kitchen remodel might be right up your alley!
kitchen remodel is a useful source of inspiration for your kitchen decoration.
If you're considering a kitchen remodel, we hope that this guide will help you figure out what you want, find the right contractor, and save time and money in the process.
We're happy to report that our kitchen remodel is going swimmingly! Everything is coming together nicely, and we feel like the end (and the new kitchen) is in sight. We can't wait to start cooking again in a real, live kitchen, instead of our current little galley. And you'll have your chance to see it soon—we'll be sharing before and after kitchen photos as soon as all the hard work is done!
For the three of us, this is really about creating a space that's usable, comfortable, and functional. A space where Leon can sit at the dining room table to do homework, eat with me and Andrew, or knock out some sketches when he's working on a new project. And a space where we can entertain friends and family and make great meals together. We've got all the bones here to make it happen, we just have to fill in the empty spots with a little elbow grease (and some paint!)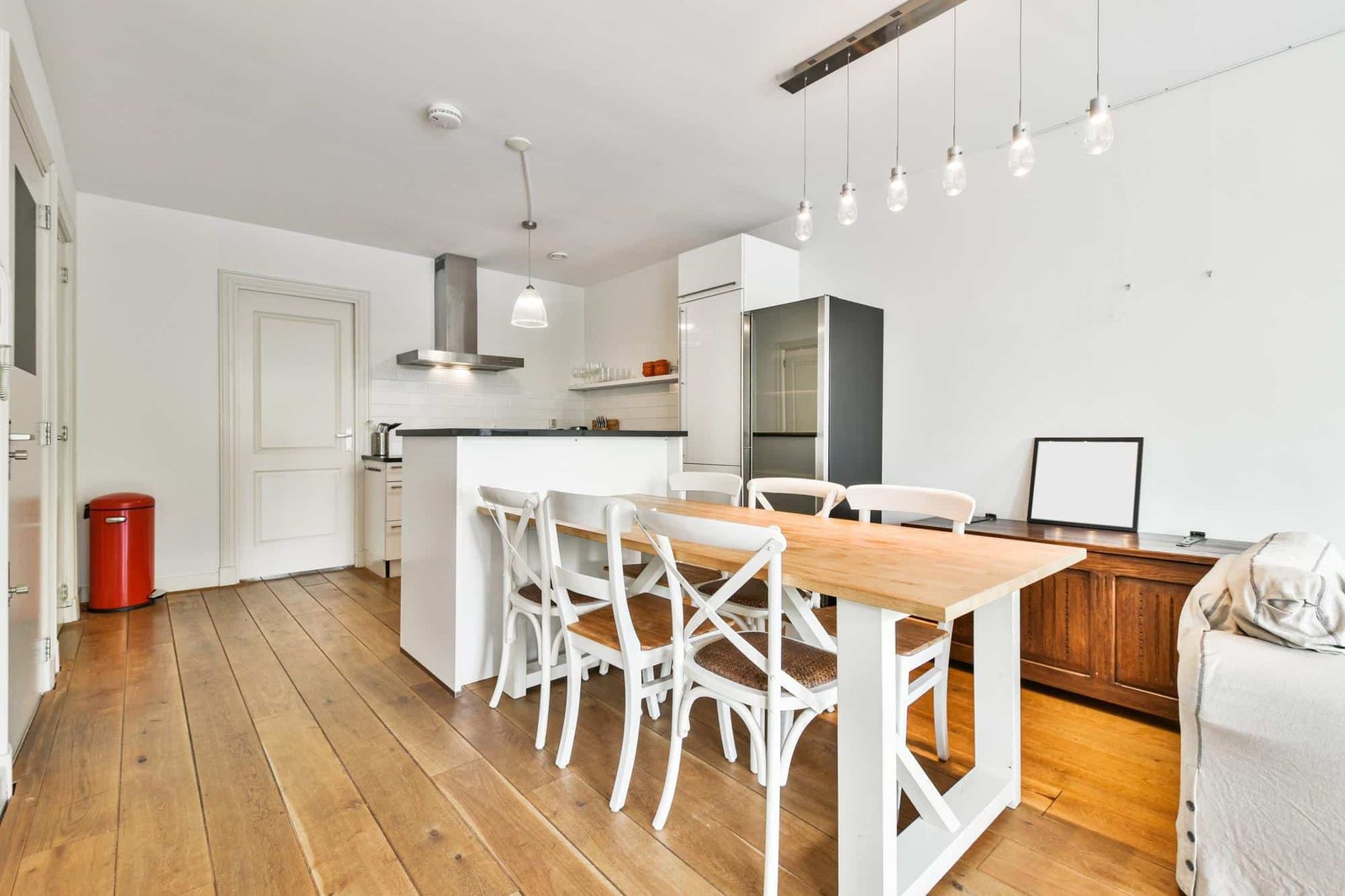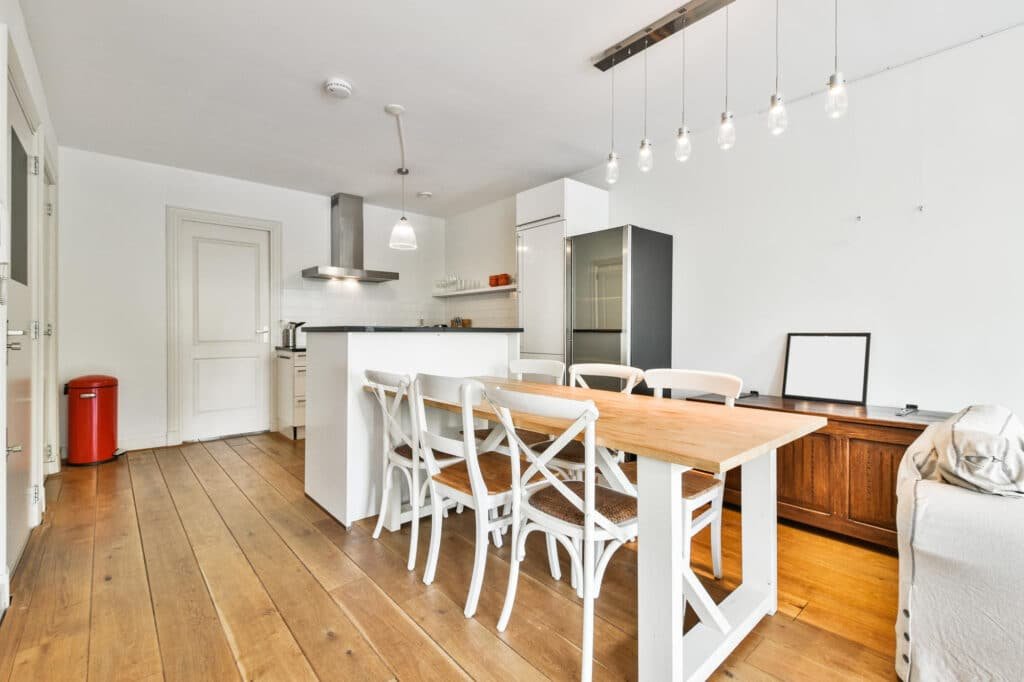 Of course, the cost of starting a remodeling project will always depend on each individual project. For your own kitchen renovation, it's best to get estimates from a few contractors in your area. That way, you can still have peace of mind knowing that you've gotten the best value for your money.
I am very excited about this latest remodel project. I had the opportunity to design and install cabinets for a project that I would have normally passed on due to time constraints. Of course, my wife got tired of me complaining about it when she mentioned going to Lowe's, so I volunteered to meet her and at least give some suggestions. The final result is a kitchen that will save them money and an island that was built specifically for them. This is their first home purchase and they were able to get this much-needed upgrade done in under two weeks. The experience was a real learning experience for me. I know we are set up for another big one in December that will be worth mentioning here once it's completed, but this time we will be working with the homeowners exclusively on all aspects.
Table of Contents