The best Siding Contractors and Vinyl Siding installation
Siding is one of those things around the house that falls through the cracks. I personally see it daily, but I don't have to deal with it. That's why I decided to write this guide for you! It's called "Top 3 Things You Need To Know Before Siding".
Siding is a material used as an attachment for the walls of a building in order to protect it from the outside elements. Most siding material is composed of timber (wood). Siding, more than likely, protects your home from weather conditions and rot. Siding also provides privacy, and style, and finishes off the exterior of your home.
Siding is the best option to make your house scream "I am a manicured house" without breaking your piggy bank.
When it comes to improving your home, replacing your siding is one of the best things you can do. Siding is an exterior covering that protects and beautifies the part of your house that you see every day.
Siding is an addition to a property and can increase the value of the home. It's important that you use the right company to install your new siding and if you do, then you won't regret it.
You may not want to think about it, but eventually, the time will come when you'll need to know what type of siding is best for your home. Although this process could be daunting owing to an array of things that you have to take into account, such as the indoor environment and other factors, which make it necessary for you to consider the products that are available. In addition, there's also a lot of confusion about them because of the innumerable types available in the market. If you are building a house, then chances are you will also need to choose siding. There is a lot to consider when selecting the right siding for your home. In this blog, I'll talk about popular types of siding and what advantages they can offer your house.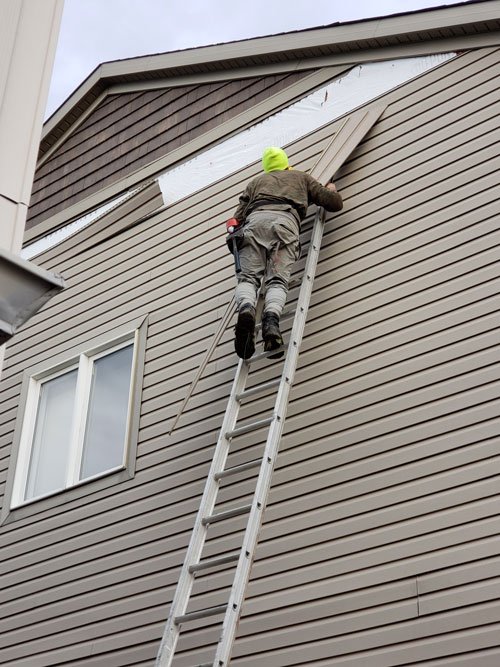 There are many benefits to siding for your home, including:
What is Siding? Siding is an exterior wall covering that consists of wooden or synthetic boards, shingles, or panels attached to a supporting structure such as a house or barn. Roof shingles were commonly referred to as Siding in the 17th century. Today siding is most commonly made from wood, fiber cement, or vinyl. Siding comes in many colors and textures to make your home look great.
There are many options available to you when it's time to siding. With so many choices, how do you decide which one meets your needs? Here are some things to consider at all times when looking at your options for siding.
The best siding installation in NYC
One of the simplest and most affordable ways to update your home's appearance is by replacing the siding. Siding is a great choice for both new and remodeling projects. It adds curb appeal, but also increases your house's resell value!
I have a confession to make. I'm a siding salesman in Durango, and I get asked some weird questions sometimes. This week we'll cover five of them.
Siding Installation
If you're looking for a way to make your home look great without breaking the bank, siding installation is a great option.
Siding is a durable and versatile material that can be painted or left in its natural state. It can be used on both new construction and older homes, and it comes in an array of colors and textures to suit any style or budget.
Siding installation is a do-it-yourself job if you want it to be: there are plenty of videos online that teach you how to install siding yourself! If you're not confident in your abilities, it's also possible to hire someone else to do the work for you.
Siding is the exterior part of your home that protects it from the elements, and it's vital to your home's structural integrity. When you need siding installation, [company name] is the company to call. We offer a wide variety of siding options for any home—from vinyl siding to wood siding—and we can install it for you so you don't have to worry about it.
Siding Installation NYC
We understand that every homeowner has different needs and budgets, so we'll work with you to find the right solution for your home. If you're looking for something affordable, we offer great deals on vinyl siding! If you want something more unique, like cedar or treated pine siding, we'll help you find that perfect look for your home. And if you want to stick with a classic look without having to paint every few years? We have vinyl shingles that are guaranteed not to fade or rot over time!
Our team of experienced professionals will make sure your siding installation goes smoothly and efficiently—we've got everything under control!
We are a family-owned business that has been providing top-quality siding installation and maintenance for over 40 years. We pride ourselves on our commitment to customer service, as well as our dedication to helping our community and the environment. We offer a wide range of services, including:
• Siding installation
• Gutters/downspouts installation
• Roofing installation and repair
• Window & door installation & repair
Siding installation is a relatively simple process, but it's important to know what you're doing and to take the necessary precautions.
First, you'll need a ladder, a tape measure, and a pencil. You'll also want to make sure you have all your materials ready to go when you start—that way you can work quickly without having to run back and forth between different parts of the house.
When working with siding, it's important not only to have your materials but also to ensure they're in good shape before use. If they're damaged or cracked in any way, they could cause problems later on during installation or even just make it more difficult for you to install everything properly.
Once you've got everything together, start by measuring the length of each side of your house with a tape measure. Then divide that number by four (if there are four sides) or six (if there are six sides). This will give you your measurements for each side of your house, which is how long each piece should be once cut down from its full size at home depot or hardware store.
Next step: Mark out where each piece goes on the outside of your house using pencil marks so that when it comes time for installation days later
If you're looking for siding installation in [area name], we are the company to call. We offer high-quality siding installation at an affordable price, and we're sure you'll be pleased with the results.
We have been servicing the NYC area for many years, so you can rest assured that we know what we're doing. We also have an A+ rating from the Better Business Bureau, which is something that only 2% of businesses have achieved!
Our team of experts is highly trained and experienced in all aspects of siding installation. They will work with you to determine the best solution for your needs and budget. We will work diligently to ensure that you get exactly what you want without breaking the bank.
We provide:
-free estimates
-quality installation
-excellent customer service
Vinyl Siding Services NYC
Vinyl siding is a great option for your home. It's durable, affordable, and easy to install.
It comes in a variety of colors and styles to suit your needs.
Vinyl siding is a great option for your home, as it's durable, easy to maintain, and low-maintenance. It's also less expensive than many other options.
Vinyl siding is a great option for those who are looking to cover their house but don't want to go with traditional materials like wood or brick.
It's durable and long-lasting, so it can stand up to the elements while still looking great. It's also easy to maintain and repair, so you'll never have to worry about your siding getting damaged again.
Vinyl siding is a great option for homeowners who want to give their homes a new look without having to do any of the work themselves. The material is durable, long-lasting, and comes in a variety of colors and textures. Vinyl siding can be used on both exterior and interior walls.
Vinyl Siding Services Near Me
The material is made from polyvinyl chloride (PVC) plastic resin, which can be recycled or disposed of safely in landfills. It's resistant to damage from mold and mildew, so it won't need to be replaced as frequently as other types of siding. Vinyl siding also requires little maintenance because it's self-cleaning.
Vinyl siding is easy to install and has been around since the 1950s when it was first introduced as an alternative to aluminum siding. The most popular type of vinyl siding today is fiber cement because it offers more options than traditional vinyl siding such as wood grain patterns that mimic real wood shingles or shakes, but cost less than real cedar shakes or logs; stone effects that simulate granite or marble; natural wood colors like oak or pine; metallic colors such as copper or bronze; plus many others!
Vinyl Siding Contractors NYC
Vinyl siding is one of the most popular types of siding for homes, and there's a reason for that: it's durable, easy to install and maintain, and it looks great.
Vinyl siding is a synthetic material made from PVC (polyvinyl chloride). The thickness of the vinyl determines how long it will last. Thinner grades of vinyl will last between 10-15 years, while thicker grades can last 20-30 years or more.
There are a few different kinds of vinyl siding: extruded (also called "ribbed"), rolled or blown (also called "sheet"), and architectural (which has grooved or embossed ridges).
Installing vinyl siding is fairly simple because it can be cut with a utility knife or saw. You'll need to seal any cracks in your foundation before installing your new siding so water doesn't get into your walls and cause further damage.
Vinyl siding comes in an array of colors and styles—from classic white to bold blue-gray—so you're sure to find something that fits your home's aesthetic perfectly!
Siding Contractors Near Me
Siding contractors are the people who install siding on your home. They can help you decide if you need new siding, or if your existing siding could be repaired. The siding contractor will also recommend the best products for your specific needs and budget.
Siding contractors install new siding, repair damaged siding, replace missing shingles, replace cracked or damaged windowsills, replace rotted wood fascia and trim boards around doors and windows, and replace broken windows. They can also add exterior doors to an existing structure.
Whether you're doing a full renovation or just looking to spruce up an old house, siding contractors can help.
If you're in the market for new siding, we have what you need: beautiful vinyl and fiber cement siding that comes in a variety of colors and styles. Our experts are happy to help you find the right look for your home.
If you have old siding that needs to be replaced, we can help with that too! We'll take care of everything from removing existing siding to installing new siding that will last for decades.
There are many things that can make your home look dated, whether it's the roof or the windows. One of the most common ways to update your home is by replacing its siding. Siding contractors work with a variety of materials and colors for this purpose, and they can help you choose the right options for your house.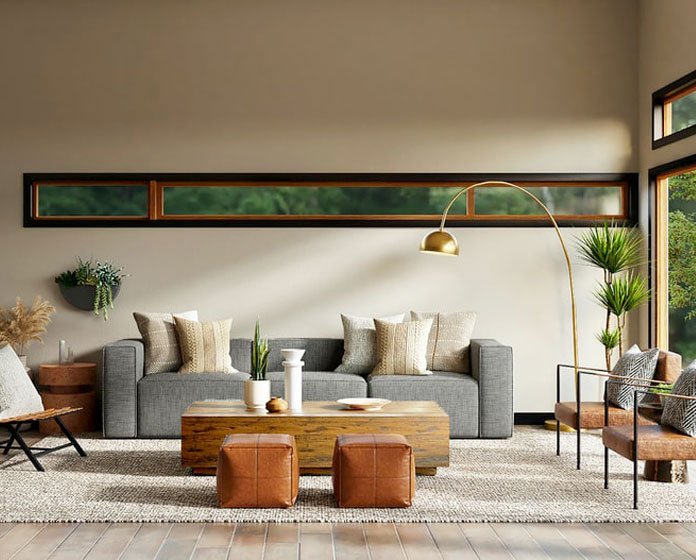 Siding Contractors NYC
Siding contractors typically install vinyl siding, but they may also install aluminum, wood or brick siding if they are available in your area. They will also paint or stain it to match your existing color scheme.
If you need to replace a section of siding on an older home, a siding contractor can also help you decide whether it would be worthwhile to remove the old siding and start from scratch with new material instead of just repairing what's there—this can save time and money!
Your home is your castle, and we know that you want it to look its best. That's why we offer a variety of siding options for your home.
We work with a variety of materials to ensure that your house looks its best for years to come. We work with:
-Wooden siding
-Vinyl siding
-Aluminum siding
-Stone or brick veneer
Siding Installation
If you're looking to enhance the look of your house, we'd love to help! Our contractors are experts at creating a custom look for your home so that it stands out among the rest in the neighborhood.
When you invest in new siding, you're investing in the future of your home. And we know that's an investment you don't take lightly.
That's why we make it our mission to become a trusted partner who can help you make the best decisions for your home, and guide you through the process from start to finish. We'll listen to your goals and needs, and show you how different materials and styles can help you achieve those things. Then, when the time comes, we'll help you find the right contractor for your project—someone who's trustworthy and reliable—so that all you have to do is sit back and watch as your dream becomes reality!
Siding Installation Near Me
Looking for more information on siding? Check out our buying guide for helpful tips and a list of great products. Whether your home is being built or remodeled, we can help you choose the best options for your needs. Speak to one of our sales associates today to learn more!
Siding is a major part of how a house looks, and unfortunately, it's not something that many homeowners know a lot about. If you're considering replacing the siding on your home, or if you've just purchased a home and want to learn more about the condition of the siding, then this post will help get you up to speed. It explores some of the main types of siding available, what makes them different from one another, and which ones best suit specific needs that homeowners have.
Siding Installation in NYC
Siding presents a host of considerations to keep in mind when you're designing your home. Siding can add so much character to a home, just like an accent piece of architectural trim or molding, while also providing protection against the elements. We tried to take those needs and other considerations into account as we looked over some of our favorite siding styles for today's homes.
Siding is a material frequently used for home exteriors. It consists of wood or plastic boards covered by a layer of synthetic material--typically fiberglass. The siding protects the home from moisture and impact, and it adds to the exterior's aesthetic value. There are different types of siding available on the market today, such as vinyl, aluminum, and cedar.
When it comes to siding, the success of the project will be determined by two things: your research and your time. Researching will give you a clearer understanding of what siding is made out of, and where to buy it from. Time is essential to make sure that your job goes as smoothly and quickly as possible. A little time spent on planning can go a long way towards making sure that your home looks great when you're done with the job. The tips in this article should help you get started with your project today.
When you're selecting siding for your home, there's no need to feel pressured by the sales associate in charge of showing off their company's products. The questions below should help you analyze the pros and cons of each and every type of siding, with fewer headaches and a lot more confidence.If you are interested in getting siding for your home or business, please contact us right away. We will be ready to answer all your questions and offer you a great deal.
Siding is a very important product to have in your home. It provides both aesthetic appeals and protects your house from outside elements. There are many types of siding and many different colors, styles, textures, and patterns for you to choose from. From wood siding to vinyl or metal siding or even fiber cement. Find a finish that will last a long time, add value to your home, and protect it from the elements.
In the end, any number of options will be better than nothing in some respects. The siding is durable and long-lasting, looks great all around, and tends not to need replacement unless significantly damaged. It's a solid choice that offers an excellent "bang for your buck."
Siding Installation Cost
Avg. Cost (including soft costs): $2.19 per sq. ft for PVC board
Siding is a great choice of material for a wide variety of home exterior applications. Installing siding on your home can also provide you with some key benefits, so make sure to ask any contractor you are considering what his or her preferred approach is for installation. You likely want your new siding to last as long as possible. So, it's important to get the type of siding that will serve you best, and installation is just one factor that will lead to a great finished product.
Table of Contents