The best Windows and Doors Installations Services in New York City
Most New York homeowners don't make the best decisions when it comes to taking care of their windows and doors. This is why we've created this guide that will help you decide, through the use of helpful tips, about what windows and doors you should use for your home. Doors and windows aren't so much in the hardware business as they are the people's business. A good door or window installation contractor is going to spend a lot of time on your home, learning about your needs and preferences. Windows are one of the most important aspects of your home because they affect its heating, cooling, and natural lighting. Wondering what windows and doors are best for your home? There are so many options to choose from, making this point of choice difficult to navigate.
Do you want an obscure rose window in your living room?
A rose window is a circular window usually found on the walls of churches and cathedrals. It is surrounded by multiple glass panes and forms a beautiful focal point for the room.
Rose windows are often designed as part of a larger patterned window or stained glass piece, with other shapes set on its surface. Rose windows have become popular in modern homes as a decorative addition to interior design.
Windows and Doors Installation Services
If you're thinking about adding something this beautiful to your home, here are some things to consider before you buy:
1) What purpose will it serve? Rose windows can certainly add beauty to your home, but they don't really serve any practical purpose beyond that. This means that if you're looking for something to help with natural lighting or ventilation, this isn't going to be the right choice for you. It's also worth noting that these types of windows are often quite large, so they may not fit in all spaces or even look good when placed there.
2) How much does it cost? A nice rose window can cost thousands of dollars depending on how intricate it is and what kind of material was used to make it (such as stained glass). If you want something more affordable that still looks great.
Can you even fit a full-sized antique stained glass window in your bathroom?
Answer: The first thing you should do is measure your window. If you have a standard size, you may be able to find an antique stained glass window that will fit. If not, you can always custom-order one from a stained glass studio.
Windows and Doors Installation Services Near Me
You can also look for antique stained glass windows that are smaller in size or have more intricate designs. This way, it won't overpower the space but will still add character and beauty to it.
If you want to use an antique stained glass window in your bathroom because of its decorative value or because it's an heirloom, then, by all means, go ahead and do so! You just need to take into consideration how much light it will let in if there is any glare or reflections on the surface of the glass, and how much weight it could hold up against water pressure when showering or bathing (if there are any cracks).I have a beautiful, antique stained glass window that I would love to install in my bathroom. It is about 5 feet tall and 3 feet wide. Is it possible for me to find a way to install this window?
I've been looking around online and found some people who have done similar projects, but the rooms they were working with were much smaller than mine. I don't want to take up too much space in my bathroom and make it look small, but I also want to make sure that this window fits properly before I buy it.
It seems like if you find a wall where there's an outlet or light switch on one side of the wall and another outlet or light switch on the other side of the wall, then you could just mount your stained glass window there without losing any headroom. However, since I don't have any outlets or switches nearby, I'm wondering if there are any other ways I could incorporate this into my design.
Doors and Windows Contractors
Doors and windows are the most important parts of a house. They are the only point of entry to your home, and they are what separates you from the outside world. Your door is an extension of your living space and will be looked at every day by friends and family members alike. It is important to choose a door that is both functional but also beautiful so that it can enhance the look of your house.
A good door should have a sturdy frame, be able to withstand weather conditions, and last for many years to come. There are many different types of doors, but some common ones include:
Sliding Glass Doors - These are usually made of glass panels that slide horizontally into tracks on either side of the door opening. They can be used as patio doors or in addition to regular entry doors for added security when combined with locks or alarms. Sliding glass doors are easy to clean and maintain because they don't have any moving parts as hinges do. However, if there is no lock on them then they aren't as secure as traditional hinged doors or solid wood doors with deadbolts installed on them.
Doors and Windows Repair Me
French Doors - French doors open onto a porch or patio area from inside your home and allow natural light into an otherwise dark
Windows are the eyes of your home, so choose the right ones for your taste, budget, and energy efficiency.
Single-hung windows are the most common type of window. They open by lifting sashes vertically and have one pane of glass in each sash.
Double-hung windows have the same basic design as single-hung windows, but they also have an additional panel at the bottom of each sash that swings open independently. This allows more air circulation and natural light into a room, making it a popular choice for kitchens and bathrooms.
Casement windows are operated with a crank handle or lever that opens and closes a panel on the side of the frame. The sashes tilt in or out on hinges to open from either side of the frame. Casement windows work well in rooms where you want to keep heat inside during winter months but still want fresh air coming in during warmer months.
Awning windows are hinged at the top with one panel that swings outward like an awning over the top of another panel at its base (which can be fixed). Awnings provide ventilation without sacrificing privacy since they don't swing out completely like casement windows do.
When it comes to doors and windows, we have a wide range of products for you to choose from. Whether you need a new door or window or want to upgrade your existing ones, our extensive range of doors and windows has got something for everyone.
Doors and Windows Repair Near Me
Our front doors are made from high-quality materials and come with either a composite or PVC frame to provide you with superior security. Our sliding patio doors are available in both timber and aluminum frames and they come in a variety of sizes so that you can find one that suits your needs perfectly. We also offer a range of windows including double-glazed UPVC windows, casement windows, sash, and tilt & turn windows which are ideal for use in any room of the house.
We also have a wide selection of conservatories available with various styles and designs so that you can find one that suits your home perfectly. Our conservatories come with toughened glass panels as standard and they are available in four different sizes so that they fit into any space easily.
There's a lot to think about when it comes to doors and windows.
Windows are one of the most expensive parts of your home and they can make a significant difference to your energy bills.
Doors and windows are often overlooked when it comes to upgrading your home, but they can be made more energy efficient with a few simple changes.
Windows and Doors Repair Near Me
There are many options available, including double glazing, triple glazing, Low-E glass, and argon gas-filled glass. You might also consider installing solar control film or tinting on some of your windows.
You can also improve the insulation in your existing doors and windows by adding weather stripping or caulking around them.
If you are thinking of selling your home soon, check out our tips on how to sell a house more quickly by improving its appearance from the outside
Here at Van Dusen, we're committed to helping you get the job done right. Whether you're looking for new windows or doors, we've got what you need.
We offer a wide range of products from top manufacturers such as Milgard and Jeld-Wen. They're built to last and will ensure your home is comfortable no matter what the weather throws at you.
We also offer a variety of services including installation, repair, and replacement. We have qualified technicians who are committed to providing top-notch service time after time.
Window and Doors Replacement Services
Window and Door Replacement
When you need to replace your windows or doors, you want to do it right. That's why it's important to find a contractor who offers quality window and door products. Window and door replacement is a big job that requires a lot of planning. You'll want to make sure that the new window or door will be sized correctly so it will fit in the space exactly as desired.
The best way to ensure that your new window or door is installed properly is to hire an experienced contractor who has done this type of work before. When you have someone who knows what they're doing, they can provide you with advice about which specific product would be best for your home. They also know how to handle any problems that may arise during installation.
Window and Door Repair
Sometimes all you need is a repair job on one of your existing windows or doors instead of an outright replacement. If this happens, don't hesitate to call an experienced contractor for help with this kind of work as well! They can do everything from minor adjustments like adjusting hinges on storm doors or replacing broken weather stripping around windows, all the way up through more complex projects such as repairing damaged siding on older homes where new windows were
There is no doubt that windows and doors are among the most important features of your home. In fact, a poorly designed door or window can make a room look more like a prison than a haven.
To help you make sure that your home has the right windows and doors for its purpose, we've put together this guide to choosing them. Read on to find out how to choose the right type, size, and style of window or door for your home's needs.
What are the different types of windows?
There are many different types of windows available on the market today. Some of these include:
Single-glazed windows - Single-glazed windows are made up of just one layer of glass and so they're best suited to rooms that don't get much sunlight. They're also cheaper than double-glazed ones, which makes them popular in older buildings where replacing them would be too expensive.
Double-glazed windows - Double-glazed windows have two layers of glass separated by an insulating gap filled with air or gas (such as argon). This means they're more energy efficient than single-glazed ones because they're better at keeping heat in during winter and letting it out during summer months (if fitted with vents). However,
Window and Door Standards
There are many standards for windows and doors, which means there are many different ways to measure them. The most common way to measure a window or door is by the overall height of the unit (measured from the bottom of the frame to the top of the frame), and by overall width (measured from side to side).
Another way to measure a window or door is by its center distance, also called "center-to-center" distance. This is measured from one side of the frame to another, usually at their widest point. The center distance will be slightly wider than the overall width because it includes space on either side of each pane of glass.
The last way that windows and doors are measured is by stile height, which is just the height of one part of a window or door - usually either an upper or lower sash. Stile height doesn't include any extra space above or below it (like glass) so it's usually very close in size to center distance.
Blinds, Window Treatments, and Shutters
We offer a wide range of window treatments that can be used to complement the windows in your home. Whether you're looking for affordable blinds or a luxurious velvet curtain, we have the perfect product for you. Our blinds are available in an array of colors and fabrics, so you can easily find something that matches your decorating style.
Our shutters are made from a variety of materials including wood and aluminum, so there's something for everyone. They come in a range of sizes and colors so you can choose the perfect option for your home. We also offer a custom shutter service so you can get exactly what you need.
If you're looking for curtains that will add style and elegance to your interior, our selection includes everything from short drapes to long-flowing panels that will make any room look sophisticated. We offer several types of curtains including sheer fabric or blackout curtains which are ideal if you want to keep out sunlight or add privacy while still letting some light into the room.
We also offer several types of blinds such as wooden Venetian blinds which are ideal if you want to let more light into your home while still keeping it private. Our range includes both roller blinds and Venetian
Windows and door replacement are a big investment. Don't take the risk to your home by replacing it with the wrong product. We make sure that you get the best product for your home and your lifestyle.
We offer a full line of products including vinyl windows, fiberglass windows, entry doors, patio doors, and storm doors. You can choose from many different styles and sizes to find what fits your needs.
If you are looking for energy-efficient windows or doors that can help you save money on energy costs, we have a great selection of ENERGY STAR-certified products available.
When it comes to replacement windows and doors in Northern Virginia, we have everything you need!
Windows and Doors Near Me
We offer window and door installation, repair, and replacement services for homes in the area. We also offer a full range of other home improvement services, including:
Windows
Doors
Siding
Roofing
Flooring
Garage Doors
Windows and Doors near me is a reliable place to go for window and door repair and installation. We have been in business since 1999, so we know what it takes to get the job done right. We also offer a wide variety of services, so if you need windows or doors installed new or repaired, don't hesitate to contact us today!
At Window World of Denver, we have the best selection of windows and doors in Colorado. Our products are made with the finest materials, including vinyl and fiberglass, which means they're energy-efficient and durable. We also offer a variety of styles, colors, and designs to match your home's unique architecture. Don't wait until you need replacement windows or doors to call us at (303) 330-6627!
If you're looking for a new window or door, look no further than the professionals at Window World of Charlotte. We have a wide variety of products for your home, including energy-efficient windows and doors that will help reduce your utility bills.
We offer a variety of styles including double-hung, casement, slider, and bay windows. If you are looking to install new windows or doors in your home, contact us today!
When it comes to getting the best deal on replacement windows and doors, there is no such thing as too much information. We're here to help you make smart decisions about your home renovation project so you can get the most from your budget.
Here are some of our favorite answers to common questions about replacement windows and doors:
What types of windows are available?
There is a wide range of styles and materials available for replacement windows and doors. Fiberglass, vinyl, wood, and aluminum are the most popular options for new construction projects. Steel is also becoming more popular for both new construction and retrofitting existing homes with new energy-efficient glass. If you want to learn more about the different types of window options available in your area, ask us about our free in-home consultation service.
How much do custom windows cost?
The price of custom-made windows will depend on several factors including style, size, material, and whether they are special orders or stock items at the local hardware store or home improvement center. In general, custom-made windows cost between $300-$800 per square foot depending on the type of glass being used (single pane or double pane). You can expect to pay approximately $1,200-$2.
Windows and doors offer a variety of options to match your particular needs. Whether you want something simple for your home or a more complicated system for an office building, windows, and doors are a great choice.
Put simply, windows allow light into your home while studying, reading, or just brightening up a gloomy day. Doors are used to get in and out of your home or building, so they're an essential part of your property. Both can bring style and functionality to your abode and should be well thought-out and well-placed as part of the planning and design process.
There's something for everyone here. It doesn't matter what type of window or door you're looking for, you'll find it all at this site. If you're looking for a product that's pretty basic—and likely more affordable—then you can go with this site and its impressive selection of windows and doors. If you're looking for a product that's made from recycled materials, then this site is where you want to go. And if you're looking for about every product under the sun, then IL Windows Doors is your ultimate solution destination. Be sure to visit each site to get an idea of what they have to offer because it will be hard to not find exactly what you're looking for here.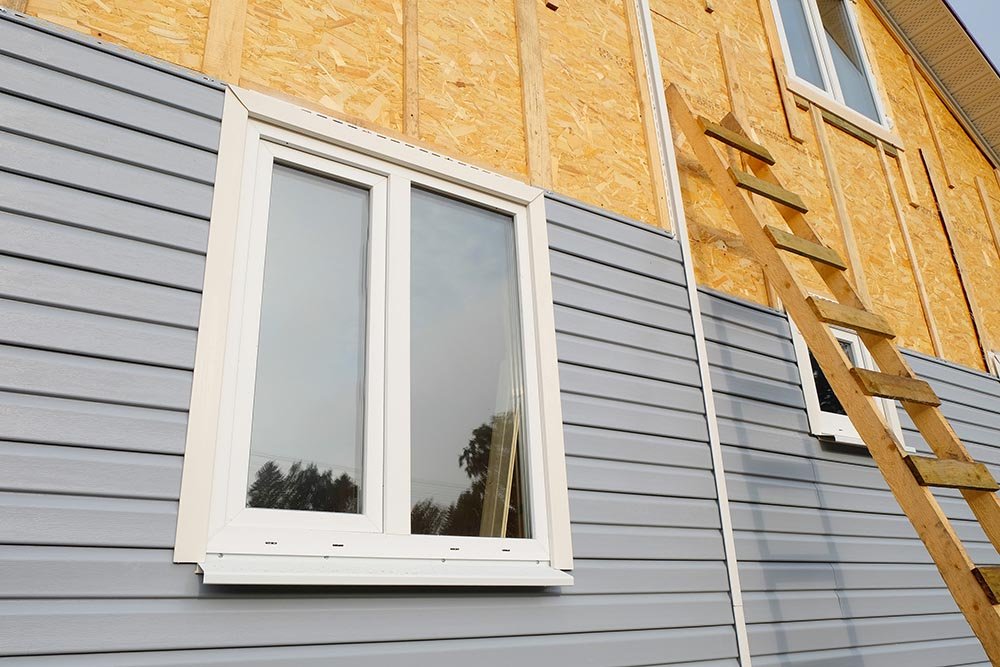 3) Let's see about the last sentence: "windows and doors", we often miss the term "and" as we can not differentiate between two nouns without it. The sentence reads as breaking news: "Windows Closed Doors" – what for? no idea.
With that in mind, no matter what type of door you're looking for, you can easily find it at your local home improvement store. You can also save money by buying through a local dealer since many have great prices on both their windows and doors. You won't have to spend a lot of money on labor as windows and doors are easy to install. Plus, with brands like Pella Windows and Doors in Plymouth, Iowa you'll get high-quality products without breaking the bank.
John Arbuckle would have done well to consider adding product knowledge to his list of required skills. Rushing through his promotion for a window sales job, he discovered too late that he did not know about windows and doors. His unprofessional conduct cost him the job. He should have contacted the HR manager in advance for more information about the position. If he had done so, he would have realized that operating a forklift was a requirement for the job, and would not have applied at all if he lacked experience in operating the vehicle.
Table of Contents